Insights, Events and Videos
Start Date
11 Nov 2022 1:50 PM(Egypt Time)
End Date
11 Nov 2022 2:40 PM(Egypt Time)
About the event
The 27th Conference of the Parties of the United Nations Climate Change Conference (UNFCCC COP 27) , held in Sharm EI-Sheikh, Egypt, in November, 2022, provided a golden opportunity for governments, regulators, corporations and NGOs to address climate change globally.
As part of COP 27, a side event was held in the China Pavilion. Participants from the financial industry discussed the risks and opportunities associated with climate finance, and how transition finance can support real-sector enterprises to curb their emissions. We also heard from them about how financial institutions address climate risks and innovate financial products.
Here are the highlights of the speech:
Video 1: The opportunities in the path to carbon neutrality. Click here to watch.
Video 2: Planning for the energy transition. Click here to watch.
Speaker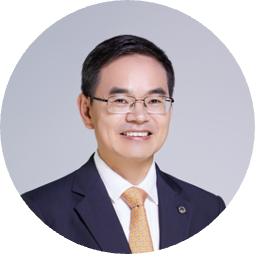 Richard Sheng
Secretary of Board of Directors, Ping An Group
This website uses cookies to help us provide you with better experience and allow us to improve our service. By continuing to browse the site, you understand and agree to our Privacy Policy and Terms of Use .
This website is not supported by IE. Get the latest version of Firefox or Chrome for better browsing experience.
Noted