Corporate Governance
Our scientific and transparent corporate governance with high integrity is a solid foundation for the company's sustainable development.
Ping An takes both domestic and international board management experiences in the establishment of a series of board and director regulations to increase transparency and credibility.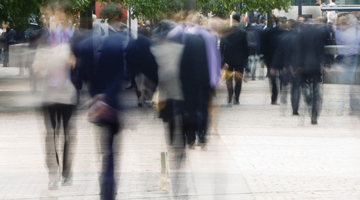 Diversity
The Group's Nomination Committee has constructed "Instructions for Nomination Committee" to ensure a balanced set of qualifications, technical expertise, experiences, and diversity to provide wide range of perspectives, efficient and effective operations, and high standards of corporate governance. All nomination processes, election results, and disclosure requirements are strictly structured, following corresponding laws and regulations.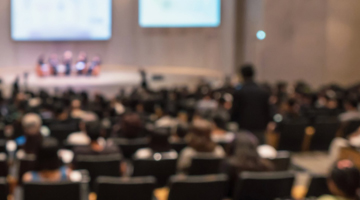 Independent Director Regulations
Independence refers to directors who have no other position inside Ping An other than being on the board of directors, and does not have any conflict of interest with the company or controlling shareholders of the company. Independent director election and selection process is strictly regulated with clear guidance through shareholder meetings. At least one third of the board members must be independent according to the regulation. Independent directors should conduct their duties with due diligence, independence, and in good faith to protect the interests of the company, insurers, and shareholders. Independent directors should not be affected by principle shareholders, controlling parties, management team, or other parties that may pose severe conflict of interests to Ping An. They should be able to form objective, fair, and independent opinions. The supervisory board will conduct regular ratings and reviews for to performance improvement and tenure management.
Ping An has embedded the notion of ESG into the Group's existing "251" risk management framework. The ESG risk control requirements are covered in the existing comprehensive financial risk management system. The original risk management system is supplemented and strengthened in accordance with the ESG concept on different levels: "2"- dual control of the Group and subsidiaries in terms of ESG governance, "5"- integration of ESG risks and the current five risk categories, "1"- establishment of a unified ESG management system and tools, to further improve the Group's risk governance capability and achieve long-term sustainable development.
As a responsible and diversified insurance company, Ping An is committed to integrate ESG concepts into our insurance businesses. This dedication is shown through und-erwriting risk management, namely setting proper risk pricing for insurance products and risk management of the insurer, and the sustainable insurance product system.
A set of comprehensive business code of conduct is the foundation of good corporate governance. Ping An keeps high standards of internal control and leads by example for the mutual benefits of all stakeholders.
As a leading comprehensive financial services group, Ping An abides by our Business Code of Conduct, in compliance with laws and regulations, industry standards, based on real business scenarios, and sustainability related internal regulations. Strong and practical codes of conduct and disclosure systems help us safeguard the interest of internal and external stakeholders. We believe the positive benefits of codified business ethics and good conduct for our environment, the community, and sustainable growth of our own business.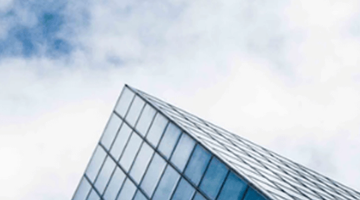 Company Level Business Ethics Statement
Ping An has constructed regulations such as " Anti-Money Laundry Regulations", "Integrated Procurement and Supplier Management", "Whistleblower Procedures" to establish systematic management and transparency. Ping An pledges to uphold strict tax policies, anti-trust and anti-monopoly, anti-money laundry, anti-terrorist financing, and sanctions compliance, fairness and individual rights protection, and whistleblower procedures.
Statement on Employee Business Conduct
Ping An pays close attention to employee business conduct. To ensure systematic training and transparent management, Ping An has established regulations such as "Information Security Management Regulations", "Conflict of Interests Management", and "Anti-Fraud Regulations" to regulate employee actions and establish behavior standards. Ping An established clear guidance regarding information management and social media management, insider trading and conflict of interests, bribery, corruption and fraud. Ping An is against all actions that hinder fair and normal business activities, and complies with all laws and regulations, industry standards, and internal control.
For further details, please refer to the "Ping An Business Code of Conduct".
Ping An implements the highest standard in regards to information security with strict privacy protection and ethical governance for artificial intelligence applications.
Information Security and Privacy Protection
Privacy protection is our top priority in our information security management system, and also the bottom line of our management. We have developed the Data Management Measures, External Data Cooperation Management Measures and other procedures to ensure all policies are executed effectively. We have taken a series of data leakage prevention measures, including desensitization of sensitive information and authorization under the principle of "least privilege.",etc..
For details, please refer to "Ping An Group Information Security policy" and "Ping An Group Privacy Protection Policy".
AI Governance
Ping An follows the five ethical principles of "humanoriented, human autonomous, secure and controllable, fair and just, open and transparent." in all AI applications such as finance, heal-thcare, governance, transportation, real estate, and law. Ping An has also established a clear AI governance framework from data, algorithm and application perspectives for detailed ethical guidance and goals.
For more details, please refer to the "Ping An Group AI Ethics Governance Policy".