Insights, Events and Videos
Long before the pandemic accelerated digitalization across almost all sectors, financial institutions in Hong Kong were already making investments to enhance their customer experience and spared no effort in driving greater cost efficiencies through technology. According to the Hong Kong Monetary Authority, 86 percent of the city's incumbent banks are actively integrating fintech applications. While this has enabled better customer experiences, many institutions are still trying to maximize the value of these substantial fintech investments by gaining greater access to Chinese mainland customers.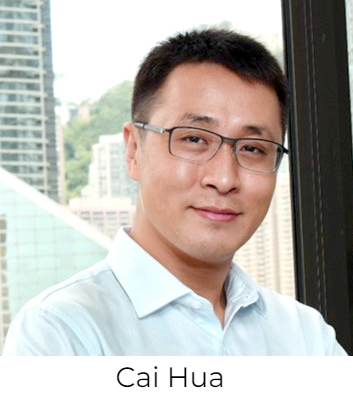 Meanwhile, across the boundary, financial institutions are grappling with almost the opposite challenge. In 2020, the Guangdong-Hong Kong-Macao Greater Bay Area accounted for over one-fifth of China's high-net-worth households — those with assets amounting to over 10 million yuan ($1.6 million). Yet the share of this wealth among mainland institutions remains incredibly low. This rising upper class is increasingly demanding personalized and diverse investment services, yet mainland banks find it challenging to satisfy these customers. To meet this demand, these banks need access to international financial markets and expertise to enhance their product offerings.
The city is well-equipped to become the Greater Bay Area's fintech engine through its deep foundation as a wealth management hub
Dual-win opportunity for Hong Kong's fintech sector and mainland banks
With a population of 86 million, the market size of the GBA is over 11 times that of Hong Kong's, and has a combined GDP larger than the entire nation of Spain. A strategic part of China's 14th Five-Year Plan (2021-25), this economic area presents scalable fintech opportunities for financial institutions on both sides of the boundary to capitalize upon. All of this will ultimately strengthen the region's position as a financial hub, with Hong Kong playing a strategic role.
Perhaps the best-known flagship initiative to drive these synergies is the Cross-boundary Wealth Management Connect Scheme, which was launched last year. The program enables eligible GBA residents to invest in wealth management products distributed by banks in the area. This has prompted mainland banks to harness Hong Kong's decades-old experience as an international wealth management hub and its world-class regulatory regime, as well as fluid access to global financial markets, to improve their own product offerings to meet customer demand.
Mainland banks such as China Minsheng Bank (Hong Kong branch) have started to reap the benefits of the Cross-boundary WMC Scheme by partnering with Hong Kong firms. By leveraging Hong Kong players' one-stop fintech solutions, in particular wealth-management infrastructure platforms and front-to-back trading systems, networks of international fund managers and sophisticated product-screening methodologies, as well as Hong Kong's stringent risk control and due diligence requirements, these pioneers have managed to boost their product ranges significantly within a short time.
Meanwhile, such partnerships allowed local practitioners to access a much larger market, which accelerated the growth and technology monetization of Hong Kong fintech firms. This rapid and effective implementation of homegrown fintech in a Chinese financial institution would not have been possible without the synergies and complementary value generated between the GBA cities, with Hong Kong serving as the gateway for capital into and out of the Greater Bay Area, as well as the region's fintech growth catalyst.
Hong Kong's unique characteristics behind its unrivaled advantage
As the most open and international city in the Greater Bay Area, particularly with its regulatory and geographical advantages, Hong Kong is an unrivaled business environment for 78 of the world's top 100 banks. Out of the 11 Greater Bay Area cities, only Hong Kong offers the combined characteristics of close proximity to the world's largest financial institutions, minimal exchange controls or restrictions on capital inflows and outflows, as well as attractive sandboxes to test emerging innovation.
And this is just the beginning. Growing wealth and increasingly diverse needs of customers in the Greater Bay Area have become a catalyst for development in contactless payment, RegTech, green finance and other innovations. Hong Kong offers fintech companies in the Greater Bay Area capitalizing on these opportunities a safe and flexible testing ground for their cross-boundary operations, and a springboard to the rest of the world.
Unlocking the internationalization of the RMB
Despite uncertainties in both domestic and global business environments, Shenzhen's cross-boundary renminbi business achieved a record-breaking year-on-year growth of 46 percent in 2020. In fact, the renminbi surpassed the US dollar as the most-used currency for crossboundary payments in Shenzhen in February 2021. Hong Kong, as the neighboring city that hosts a deep pool of renminbi liquidity outside the Chinese mainland of over 800 billion yuan, is one of the world's largest offshore renminbi business hubs with over 70 percent of the world's RMB payments settled through the city, making it an important gateway for international financial institutions to enter the Chinese mainland.
With the launch of more initiatives like the Cross-boundary WMC to foster mutual market access and stimulate cross-boundary business activities, the demand for connected financial solutions will continue to rise, creating new opportunities for fintech companies. Ultimately, the continued growth of the Greater Bay Area's financial sector will promote the cross-boundary circulation and use of the renminbi.
Hong Kong's inclusion in China's 14th Five-Year Plan (2021-25) served a clear vote of confidence for the city's continuing efforts to maintain its strength as a global financial center, as well as its transformation into an international innovation and technology hub. Fintech sits at the intersection of financial knowledge and established global financial systems, with technological innovation to unlock greater value and competitiveness. Built upon a proven, incredibly resilient and rigorous financial regime, the city is well-equipped to become the Greater Bay Area's fintech engine through its deep foundation as a wealth management hub, and most of all — its progressive spirit.