Ping An Group
28 Apr 2020
MAKING AN IMPACT
MAKING AN IMPACT
Investing for social—and financial—returns is gaining ground across China.
Produced in partnership with WSJ Custom Content
Investing for measurable social, environmental and financial impact—or impact investing—is gaining traction worldwide. In China, growing wealth has lifted millions out of poverty. Now more and more of that new wealth is going toward impact investing. While wealthy individuals play a significant role, Chinese companies represent the bulk of impact investing. The Chinese government, too, has shown an increased interest in social impact investing.
Among those stepping up their impact investing is Ping An. The financial services conglomerate has invested billions in local government poverty alleviation bonds and loans, supporting rural relocation, road building and other infrastructure projects. But Ping An's funding of community programs is as much about corporate responsibility as it is about creating sustainable growth.
Ping An believes private capital has a role to play in solving social, economic and environmental issues. It's part of our responsibility and commitment to society,says Richard Sheng, Ping An Group Board Secretary.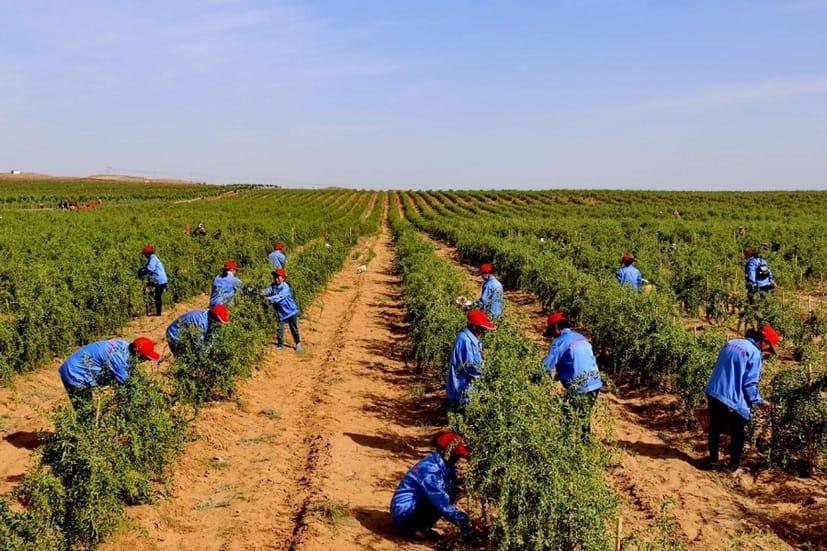 Data on the growing environment and production process of wolfberries were recorded and analyzed via a smart agricultural traceability platform, and used to help prevent and control natural and human risks and optimize production standards.
INVESTING IN INTELLIGENT FARMING
As the first Chinese asset owner to sign the United Nations-supported Principles for Responsible Investment, Ping An has been a leader in creating a more sustainable financial system. The company, which manages more than US$449 billion (approximately RMB3.2 trillion) in insurance funds, has an important responsibility to set standards in sustainable investments, Sheng says.
One of the ways Ping An supports sustainable economic growth is by providing credit. The firm has issued some US$8.27 billion (RMB57.9 billion) in "green credit lines" and granted another $130.7 (RMB915 billion) in social and inclusive loans. Through these low- or no-interest loans and credit lines, Ping An's community support programs help rural businesses and industries expand and become more competitive.
One focus area in China has been agriculture. In recent years, the Chinese government has pushed for modernization of the agricultural sector, in particular introducing more technology in farms.
In Ningxia province—in China's north-central region—Ping An helped the wolfberry industry create a platform that uses blockchain to improve production and sales traceability. The platform monitors and tracks round the clock key indicators such as weather, environmental changes and crop growth to help develop standardized production management systems. To give one example, the platform can alert farmers that heavy rain early in the fruiting season could mean conditions are ripe for fungal disease. This warning allows the farmers to take steps to prevent disease and improve yield.
The platform also improved traceability of the food processing and quality inspection process, helping to boost consumer trust in the wolfberry industry. This is important because food safety scandals in China have marred the reputation of domestically produced products. Ping An helped create an ID system that offers transparency into the production cycle, from irrigation and fertilization, to quality inspection and other steps along the way. The blockchain-enabled platform not only maximizes productivity and enhances the wolfberry industry's reputation, but also demonstrates how insurance companies can use technology to reduce risk.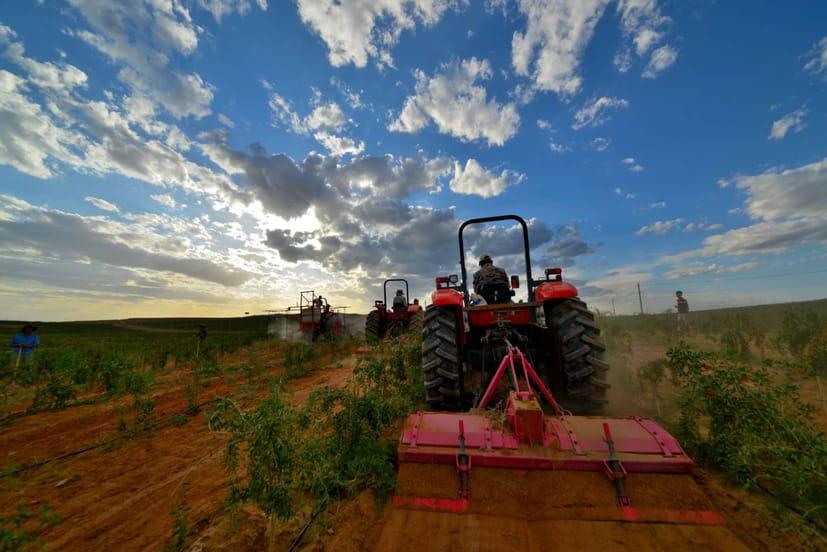 Ping An provides low-interest or interest-free loans for core agricultural enterprises to improve villagers' income and stimulate the development of modern agriculture in poverty-stricken areas. To date, a total of RMB5,069 million has been given out in poverty alleviation loans.
Another part of China's agricultural sector that is being modernized through impact investing is the sugar cane industry. China's sugar cane producers have been under pressure to reduce production costs to stay competitive. In one of its impact investment projects, Ping An issued US$7.2 million (RMB50.4 million) in poverty alleviation loans to a sugar cane producing enterprise in Guangxi province, which borders Vietnam. The funds helped more than 180 poverty-stricken ethnic minority households obtain fertilizer, increase production and, ultimately, boost their income. As part of the initiative, Ping An mobilized scientists and technicians from more advanced sugar cane enterprises to the fields to help sugar cane farmers improve methods for planting, fertilizing, irrigating and implementing new means of pest control. Ping An also helped to protect the farmers' income by coordinating with upstream sugar cane producers to guarantee purchases at a minimum price.
FOR THE GREATER BENEFIT
Ping An's impact investing initiatives extend to 21 provinces and autonomous regions across China. The programs complement Ping An's business development by financing agriculture, water safety, electricity, medical facilities and education, as well as agricultural insurance. They also help stimulate demand for financial and health care services in rural areas, creating market opportunities for Ping An in the future.
Looking beyond financial return on our investment is the only way to be successful long term.
Richard Sheng, Ping An Group Board Secretary
For the past three decades, Ping An has been able to achieve steady growth through sustainable development, transforming companies and creating social value. Looking beyond financial return on our investments is the only way to be successful long term."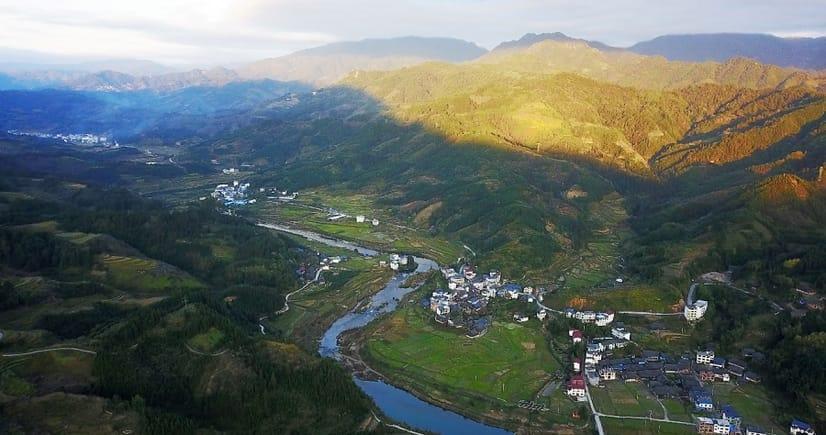 As of December 31, 2019, Ping An had implemented impact investing in 21 provinces or autonomous regions across China, and worked out an innovative poverty alleviation model of "training, self-sustaining capacity building, One Village and One Product and sales empowering."